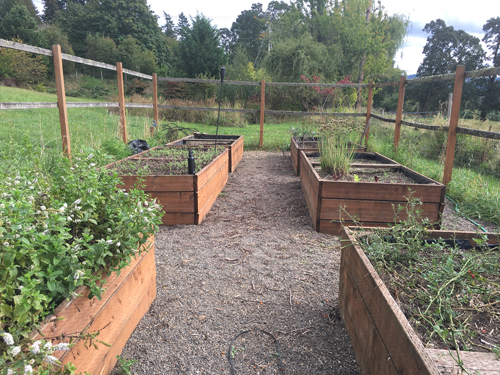 We've had a resurgence of energy and productivity here on the property thanks to the arrival of our new program director, artist, Adrian Eberstein.  Adrian is partnering up with us as we reform and reshape our vision of a center to marry art with ecology, artists with a sense of place, and scientists with an unexpected yet valuable resource.
    My meetings with Adrian have been wonderfully productive and while revisiting Kahnaway's capabilities as a donation based organization, we've also seen a dramatic increase in productivity around the farm!  The garden hasn't looked so weed free and full of potential in quite some time so it has been a relief and a joy to see someone tackle that important resource for orienting oneself in time and place.  It's been a refreshing feeling to find a partner with like goals who will be a driving force toward accomplishing so many things which have so far been just ideas and outlines for a structure that we know will enrich artists, our community, and ourselves.
    We are grateful and hopeful for our newest asset, and full of confidence in her competence, welcome Adrian!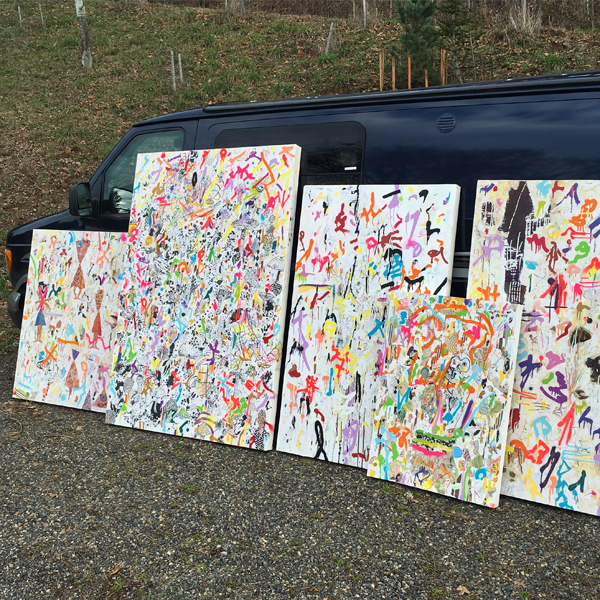 We are so excited to announce our first resident artist, Brian Chippendale! We have been long-time fans of the Providence, RI based artist. An accomplished print-maker and musician, he spent his time at Kahnaway producing collages which will be shown next week in a solo exhibition on Thursday, February 11th at our new in-town gallery, Place, located at 1905 NW 23rd Place, Portland, OR 97210  Show will be open the 12th and 13th of Feb from 1-6 pm and by appointment until the 18th of February.
Feb 11, 2016 - Flat Earths New work by Brian Chippendale created as the resident artist at Kahnaway in early 2016. The work is a series of collages on wood using painting, drawing and found imagery. Despite being known as a silkscreen focused printmaker there are no silkscreens involved in any of the works.
Founders Nell and Greg have been instrumental in preserving 59 acres of land which is part of a planned expansion of the Steigerwald National Wildlife Refuge.  The partially long-time overgrazed pasture-land is also connected to a small stand of the federally protected rock-star habitat tree, the Oregon White Oak(Q. Garryana) and some wonderful companion species, the NW native Nootka and Bald-hip Roses, Snowberries and the charming spring show of native Fawn-lily flowers in the clearings. 
At the time of the photo, I'd been living here at the west end of the gorge 8 years and this was only the second time I'd seen one of these guys, which is apparently to be expected, it's called a northwestern salamander and usually keeps to cool, damp, and not so bright areas as my driveway.  I've now seen one more; next in this documentation sequence is the medium sized beetle of which I've also only seen two or three in my, now twelve years, here at Kahnaway.