Pictures of this surprise spring hail storm were shot about seven years ago to the day back in 2008, ten feet from where I'm sitting on this contrastingly warm and gorgeous sunny day in April 2015.  The passage of time and its fluctuating circles is powerful when it's connected to a place.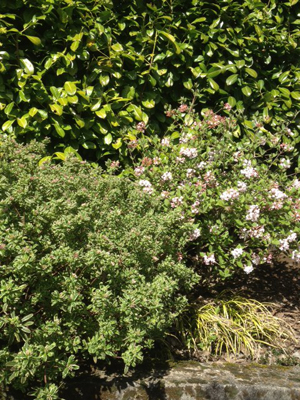 Heaven is this daphne bush.  Heaven is the viburnum behind it too.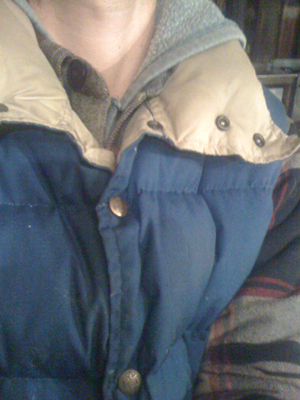 Ecology is wearing coats!  In the years leading up to sharing the barn, I've done a lot of layering up to stay warm in there, but we have dreams of propane in the near future - hopefully before next winter!
This is about the fourth or fifth time this hillside has been cleared on my watch, it's looking better and better, and tamer and tamer each time.  I couldn't be happier with it, well I could...but things are coming along great!

By now we've had our Oak grant approved and I've done all the clearing work and built the cages for the 150 saplings and starts.  Now it's just a matter of keeping the invasives cut back and watching the Oregon White Oaks and their understory plantings grow!  If you see little cages smattered around the property, that's usually what they are.